About us
We would like to introduce our company, our collection, our references and our plans on this website. We want to show all the necessary information to bring our prospective customers closer to us. LUMIKOTO Furniture has a significant past on the field of upholstery. We operate our firm in a Finnish-Hungarian co-operation, and alloy the decades of Scandinavian professional experience with modern Hungarian timber industry engineering. Our headquarters can be found in Hajdúböszörmény, the production takes place in a 250 square meters workshop. According to our developments, we have a 30-piece collection of upholstered furniture. We produce theater rows of seats, auditorium seats, armchairs, sofas and couches.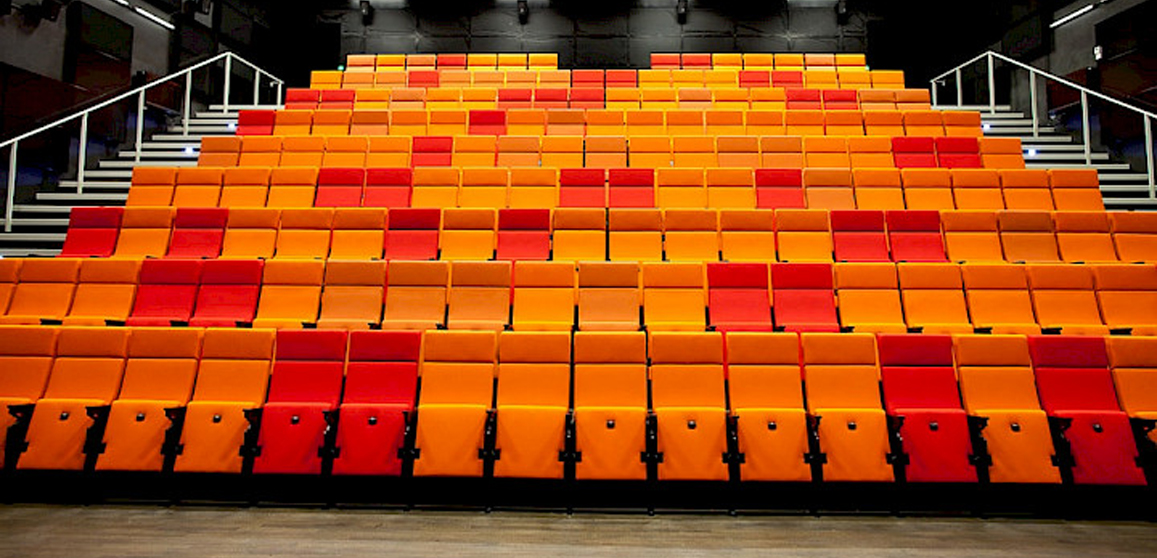 We provide a wide range of fabrics and materials, but we also provide tailor-made upholstery to meet our customers' concepts.
Quality is an essential element of our company, that's why we produce only high quality first class furniture. We strive for reliability and longevity, which means that we use only high quality materials.
Our wood engineer colleage oversees the whole process of furniture production, that includes the on-site consultation for multiple times, continuous contacting, the possibilities of the technical tools during the planning and producting, and carries out the acquisition.
Our upholstered furniture help to build up a nice and pleasant atmosphere in auditoriums, coffee shops and apartments. We continuously broaden our selection. Simple and elegant, classical and modern, modish and traditional furniture also can be found in our collection. We help to achieve our clients' ideas with a wide range of services and an appropriate selection of upholstered furniture. We assure a wide range of drapery and fabric, but also manufacture furniture with custom fabric provided by our clients.

We would like to take the advantages of the internet to let our customers get to know us better. All your questions are welcome, please contact us!

We hope that you like our website and it provides sufficient information. We also hope that we can welcome you among the partners and clients of LUMIKOTO Furniture in the near future!
OUR SERVICES
Upholstery
Our company manufactures furniture, especially seats, with padding, springs, webbing, and fabric or leather covers. They can be custom made or mass-production furniture. We design and manufacture chairs, seats, sofas, club chairs and double beds. As we focus on quality, we produce only high quality, first class furniture. Our goals are high quality, reliability and long-term usability, thus we use only premium quality materials. We offer a wide range of drapery and fabric, but also manufacture furniture with custom fabric provided by our clients. We come up to our customers' expectations with carefulness, accuracy and customer focus.
Designing and manufacturing furniture
Beside upholstery, we also design and manufacture plywood and solid wood furniture. We pay particular attention to the unity of structure, design and function of the furniture. We initiate a discussion with our customers to shape up the right solution for the furniture they need. We survey the claims and clarify the expectations on color, design, material and dimension. All the furniture made by us fulfill their function, at the same time, they are aesthetic, harmonious and complete.


































LUMIKOTO Furniture Technologies Kft.
Our headquarters:
H-4220 Hajdúböszörmény
Ipartelep u. 24.
Hunagry
GPS coordinates:
North: 47.680587°
East: 21.539040°
Contact-man in Hunagry:
Mr. Gyula Kiss
telephone: +36-20-968-5857
e-mail: [email protected]
TAX number:
25525964-2-09
EU TAX number:
HU25525964
Bank account:
61200285-14056949-00000000
Polgári Bank Zrt.
H-4220 Hajdúböszörmény
Bocskai square 13.
Hungary
Company registration number:
Cg.09-09-027756